Can You Pickup Life Where You Left Off After a Time Away?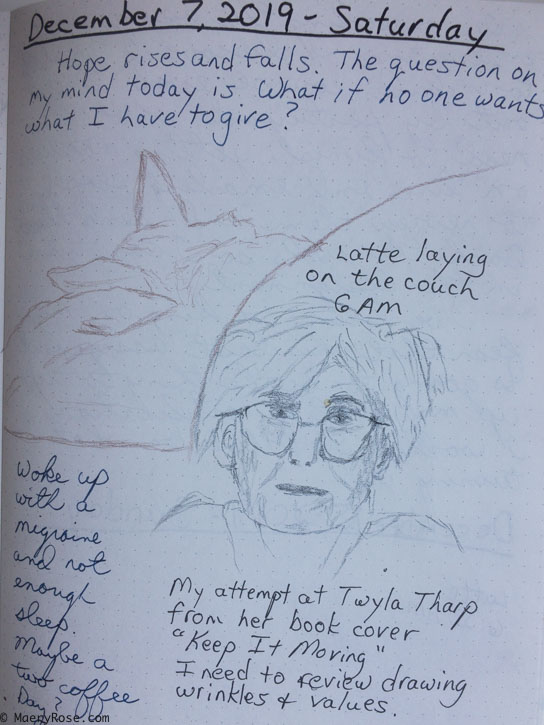 I was listened to Sarah Werner's podcast titled "Getting Back to Writing" when the question came to me, why is it so hard to pickup your life where you left off?
I completed the Culinary Nutrition Expert (CNE) program a couple weeks ago, and I feel like I've been floundering ever since. "What's next?" I keep asking myself.
What was I doing before? Is it what I want to do now?
I'm sure you've experienced this yourself when something big demands your focus and energy — taking care of aging parents, helping your son or daughter with a new baby, dealing with your own health issues. When the time comes that you are able to pickup your life and return to your old routine, it can be difficult to know where to start.
Maybe you have been longing for freedom and adventure during a time when you couldn't focus on your own desires or because you saw someone else lose their ability to make such choices. Perhaps you want to throw routine to the wind and take off on a jet plane. Perhaps you simply want to take a nap.
I didn't exactly quit writing while I was working on the CNE certification. I've been writing up research findings, recipes, meal plans, courses and mock articles for months now. All of this type of writing is what Sarah Werner called obligatory writing during her podcast. What I gave up for a time was what she called exploratory writing — short stories, novels, creative non-fiction, and essays.
In reality, much of the writing I did for my CNE course felt like exploratory writing. It reminded me how much I love doing research on topics I'm interested in and polishing my findings into a brief, understandable, readable article.
There is nothing saying I can't do both types of writing, yet I was having a hard time changing gears and returning to the writing that I had been doing. Worse yet, I also wasn't doing the kind of writing the CNE course had demanded. Why?
Restarting is difficult when you have more invested in the results
While doing CNE coursework, I didn't draw very much. However, returning to a daily drawing practice wasn't all that hard. 
There are no grand results tied to my drawing, which is intended for my pleasure, relaxation, and amusement alone. Even though I share some of it, it's okay if no one responds. That doesn't take away from the pleasure and amusement drawing provides.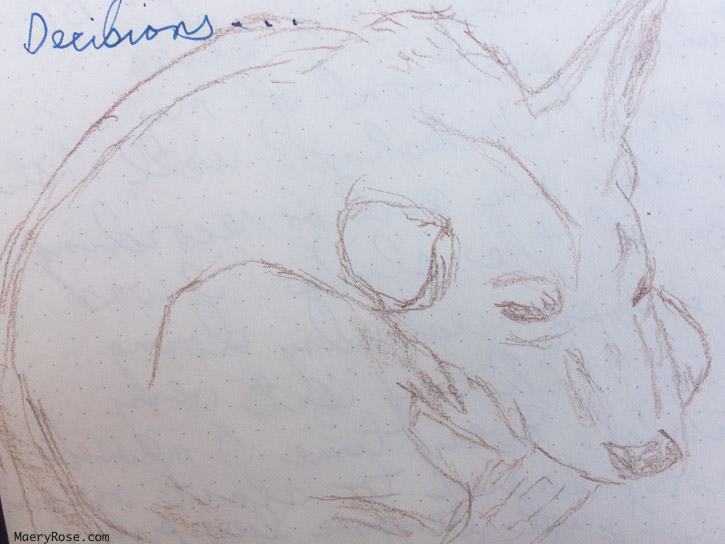 Writing is different. I expect something to come from the work I put into it. I want my writing to mean something to someone besides me and my closest friends. Sometimes I want to be funny and entertaining. Other times, I want my writing to be informative and helpful. I want writing to be more than a hobby or pastime. Dare I say that I want it to be published and bring in some sort of income?
It's our expectations that get us every time
Phillip Moffitt, former CEO and Editor-in-chief of Esquire magazine, wrote on his website, Dharma Wisdom,  that "Expectations are almost always the result of what in Buddhism is called "wanting mind." 
Hmmm… How many times did I use the word "want" in my previous paragraph?
"You may expect that certain efforts will yield desired results," wrote Moffitt.
Indeed I do, Mr. Moffitt. 
When the future results I've imagined are not reached, I question the value of doing the thing at all. Why am I wasting my time on this thing that creates so much frustration?
Because at times, it also creates so much joy.  
Moffitt recommends looking for possibilities in place of laying heavy expectations on an activity or life course. Possibilities mean opening yourself up to multiple outcomes rather than just one.  
I would like to see if I can approach writing in a way that is more like how I approach drawing — doing it for the pleasure I receive, with the possibility that others will also find value in it.  
But I don't want to leave it at that.
I've been playing it safe on this blog. I don't put myself out there enough. How can I be published if I don't complete a piece and submit it for publication? Or pitch an idea to a magazine? Or learn about self publishing?
You can't grow without taking the risk of failing.
In Twyla Tharp's book, "Keep It Moving," she writes:
"With the time you've got, choose to make your life bigger. Opt for expression over observation, action instead of passivity, risk over safety, the unknown over the familiar. Be deliberate, act with intention. Chase the sublime and the absurd. Make each day one where you emerge, unlock, excite, and discover." 
And to that I say, "Yes!"
I hope you have a love-filled holiday and a new year filled with many possibilities.