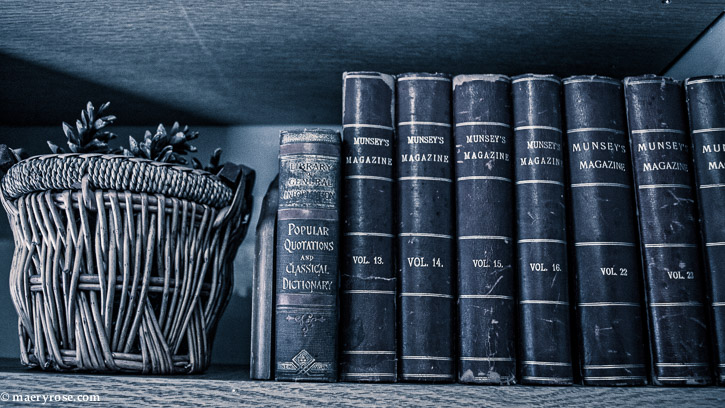 I was working on my book this weekend and was in a section where I wanted to remember how I thought and behaved when I was in my twenties. I flipped through some papers and journals (yes, I've been writing down my thoughts for that frickin' long!) and ran across something I wrote on February 9, 1982. I was twenty-five years old, working full time, and trying to complete my BA — one painful class at a time. Fortunately, I had completed a year of college before I dropped out so I wasn't starting from scratch.
This is what I wrote…
I have to write a research paper for one of my classes. I've had so little time to go to the library in the past several years that I had forgotten how much I enjoy it there. I love the way libraries smell, how the books feel in my hands – especially the big, thick, heavy ones, and  how the protective plastic covers crackle when you open them.
I stand in awe, lost in a forest of endless shelves. My eyes dart from side to side, trying to decide where to begin my search. However, I quickly forget my purpose in being there as I spot a book on the miracles of health foods and the beauty of backpacking in the Canadian wilderness.
A sudden whirring noise behind me jolts me back to cold, hard reality. This is no joy cruise; I have to find information for my paper!
The sound I heard came from a microfiche viewer, which replaced the card catalogues of my childhood. No more drawers of yellowed cards with bent smudged corners to flip through, trying not to think about whether the person who handled the cards before me may have licked their fingers to unstick one card from the next.
We now have the magic of microfiche. Push one button to go forward, another to go backward – titles and descriptions whiz by in a blur until you're close to your destiny and start to pump the brakes, sliding to just the right spot in the frame. I scribble down titles, author's names, and book numbers and start my search through the shelves again. But, alas, during my expedition I am captured by African natives, then a horrid witch casts a spell on me, but fear not, for I escape on the back of a unicorn.
Cautiously, I gather up my booty and make my way out of this strange world, perhaps to return another day.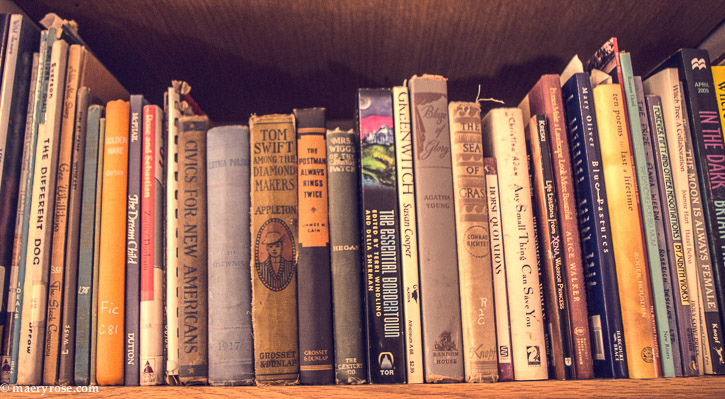 Besides bringing back memories of old technology and even pre-technology, what surprised me about this entry is how much it sounded like me today. I expected more of a difference. I think maybe ten years ago, there was more of a difference. I lost some of that ability to see magic and to let my thoughts run freely.
I'm glad I'm getting the fun back into my life.
I'm glad that I'm reading and writing and traveling by unicorn…