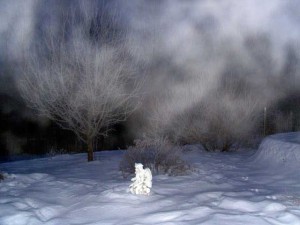 I know my writing at times is depressing. I guess writing about how I feel is how I cope with the bad times. It's not where I stay all the time though.


I get daily e-mails from an organization called Divorce Care that suggests ways to get through grief, anger, depression and other emotions and issues that divorce causes.


Their suggestions for dealing with thoughts and feelings have not been very helpful but it has been reassuring to read some of the quotes of what other divorced people have to say.


Here's an example: "I remember feeling very ugly, unlovable, undesirable as a woman, unsuccessful, a total washout as a human being, and a complete failure," admits Marie.


I think Marie and I could be total buds, but it probably wouldn't be a good thing.


Or how about this:


"I had absolutely no idea what loneliness was until I found out my husband was having an affair," says Harriet. "For two months I lived with the knowledge that my husband, the person I had loved and trusted more than anyone in the world, had betrayed me."


"I knew for the first time what loneliness was, true loneliness, and why there's a difference in loneliness and being alone. I could be in a room full of people, and loneliness was there. Loneliness was my constant companion."


Not only do you feel separated from people, you also feel a sense of rejection from them. When you're rejected by someone whose opinion truly matters to you, such as your spouse, you can mistakenly feel that you are a "reject."


Wait a go Harriet! I couldn't have expressed it better myself.


I am so looking forward to this weekend and hoping that Java and I can get out skijoring. It's been pretty darn cold here and if I go Saturday morning as I'm planning, it will be about 4 degrees. But if it's sunny and not windy, we should survive.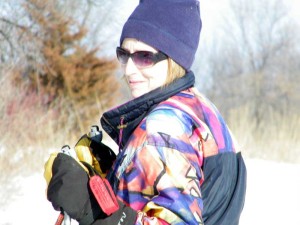 My fall on the ice mainly hurt my neck, back and shoulder. The shoulder is the one that's been hurting for 6 months and only hurts slightly more now. The neck and back I think are muscular pain. I probably reflexively tried to tuck my head to keep it from hitting the ice which strained the neck and back muscles. My headache is just a result of the neck pain. You didn't know I had a medical degree did you? I'm playing the wait and see game since I've certainly felt worse than this.


Today my son said he might be moving to London. Hmmm… Actually, I think that would be a very exciting thing to do. I'd love to live in another country for a year or so to see what it's like. My dream place has been Ireland or Greece. It's a good thing to do something like that while you are in your 20s and not entrenched in house payments and other responsibilities. Plus, for an artist, I think it would be a really great experience. So much history, cool architecture, and amazing museums in other countries — new experiences to feed the artistic soul.


I'm hoping to do some things myself to give my creativity a jump start. Just haven't figured out exactly what yet.