I figure it's time for a "happy feet" photo.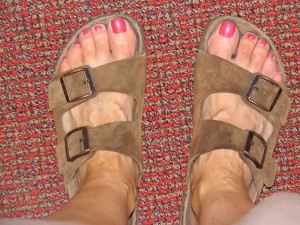 The Birkenstock photo is in honor of my sister SS. Sister SB and T, you just hush now! SS and I, we know what's stylin'. We are groovin in our Birkys!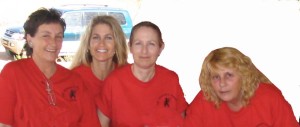 Oh, yeah, that's right. SS doesn't like it when I try to make her out as a hip, liberal, green girl. And she ain't no long-haired, tie-dyed, hippy either!
I just know there is a tree hugger hiding in her somewhere. She has rain barrels for cryin' out loud!
Come on! Admit it SS! You are secretly lusting for an electric car and a mood ring!
Okay. I've probably totally blown the sisterly bonding over our comfy Birkenstocks, that I was going for. Come on — sing it!