I don't have time for a lengthy post, but thought I'd share a few dog-enjoying-mud photos. I'm glad someone is enjoying the slop. We've got about 5 days of rain predicted, starting Thursday. Only a slight chance, however. 
I wish the wet weather would spread itself out through the summer instead of starting out so suck-off-your-boots wet in the Spring and then dust-in-your-eyes, can't-find-any-stinkin-decent-hay (or even bad hay) dry in the Summer.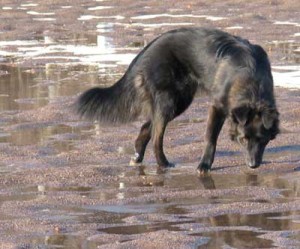 Java doing what I think is a wolf imitation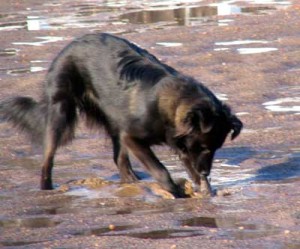 Java digging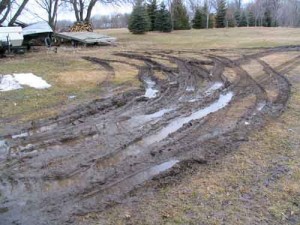 Lesson learned: When it's muddy, don't try to drive back to the barn.