Unplanned and Overexposed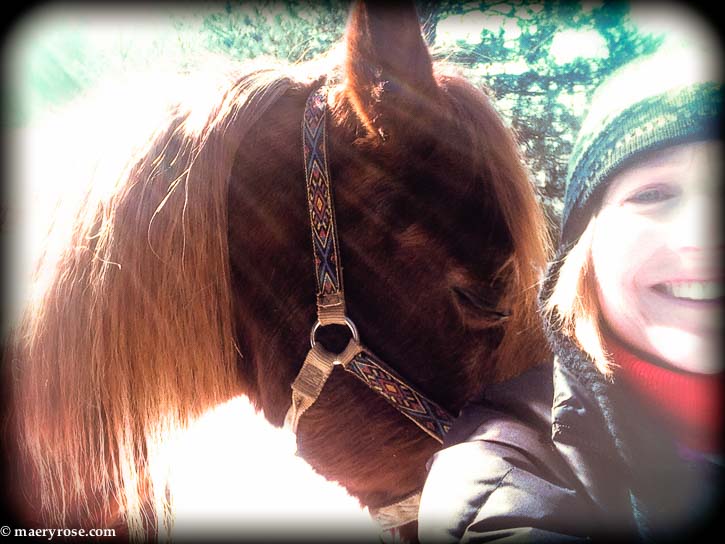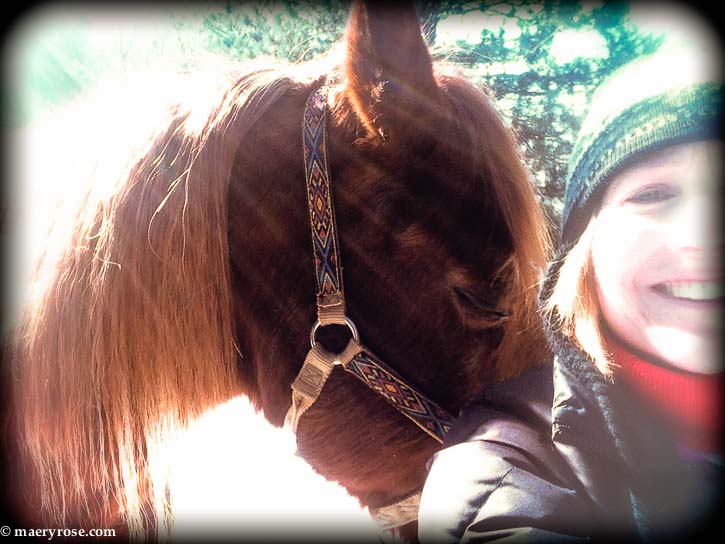 Last Saturday morning, it was too cold to horseback ride but I wanted to give Luke a chance to walk on something besides the hard packed ice and snow in the paddock. So lead line in hand, I took my horse for a stroll behind the barn and out on the paths that wind through the woods.
Although we were shielded from the wind in the shelter of the trees, the rustling branches put Luke on high alert, ears forward, then rotating like radars to take in every sound. Like me, Luke was more at ease when we were moving forward.
The few times I stopped to look at the neighboring field or tried to take a photo with my iPhone, Luke danced impatiently and looked back towards the barn where another horse was calling to us to return.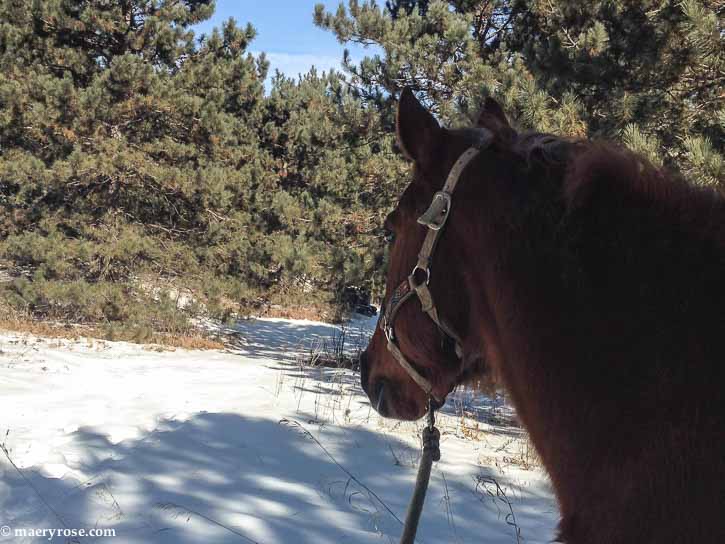 The wooded area is not very big, so I wound a wiggly path and doubled back a few times to give Luke a chance to settle, which eventually he did.
I know I've felt very unsettled myself lately and wonder if the same technique could work for me too. Maybe I need to double back a bit. Go back to the basics. Do something easy that won't take too long to complete. I want to take the most direct route but maybe the wiggly path is better.
Or at least more interesting than the mad dash of a straight line.