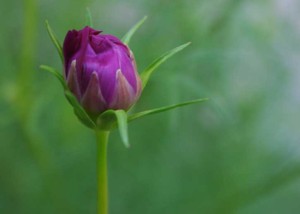 "We have this mistaken idea that either we have regret or we get rid of it. Trungpa Rinpoche talked about holding the sadness of life in our heart while never forgetting the beauty of the world and the goodness of being alive. There comes a time when we are able to be pierced to the heart by our own suffering, and the suffering of others, and by our own regrets, without it dragging us down."
— Pema Chödron, "Taking the Leap: Freeing Ourselves from Old Habits and Fears"
I have a post on
Vision and Verb
today that embellishes on the quote above and how it relates to some stuff I'm going through in my life. I don't want to repeat everything that I wrote there in my post here though, as I have other show and tell stuff to share.
Last week, I went trail riding at Crow Hassan park with two friends, who rode their gorgeously-athletic horses. Both of these women are showing this year, and I am so impressed with how hard they work.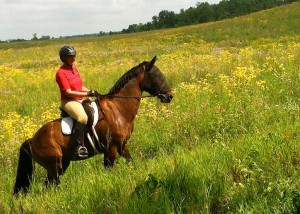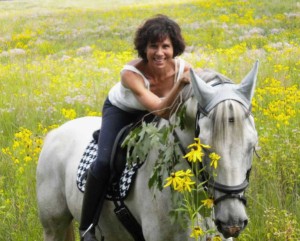 I was mounted on my steady horse Luke. We are both making the best of what is as Luke's not been quite the same since getting COPD (Chronic Obstructive Pulmonary Disease). His energy level is lower and he coughs when he first gets started trotting, but it's better for him mentally and physically to stay active. He perks up on trail rides and seems to enjoy the change of scenery.
Luke is such a handsome boy, especially adorned with zebra-patterned ear covers. I cannot express how much I love this horse and how gentle he is with me.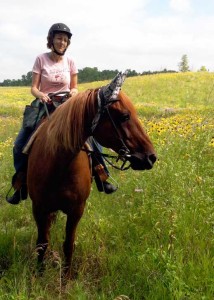 After our ride, the boys wanted a Northern Lite Caribou Cooler® (dark chocolate, of course). And yeah, I totally drank out of the straw after Luke-man slurped it.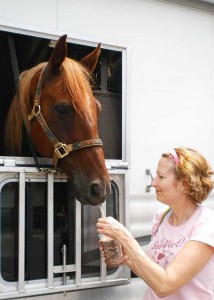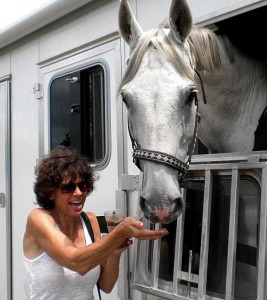 There is always joy to be found when dark chocolate is involved, especially when shared with good friends. And that's enough, really more than enough, to be thankful for.