More Biking (and lots of eating)
May the holes in your net be no larger than the fish in it.  
~Irish Blessing


Gotta love the Irish. They have the best poems, prayers, sayings, and songs.


I took the day off today. Originally, I was planning on a trip to the state fair. Then I thought I'd rather go on a nice, peaceful bike ride. Then I discovered it was going to be in the 90s today with wind gusts up to 34 mph. 


So a friend and I chose to go on a bike ride on a city trail, thinking it would be shielded from the wind.


We started out on the Midtown Greenway. It runs from West River Parkway (along the Mississippi River) to the Minneapolis Chain of Lakes. Like many bike trails it is built on an old rail corridor.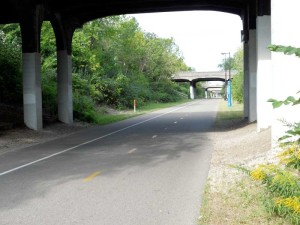 We didn't ride long before I decided I needed breakfast. A bit off the Greenway, we stopped at Uncommon Grounds and got scones and coffee and a free sample of chocolate cake. Yum!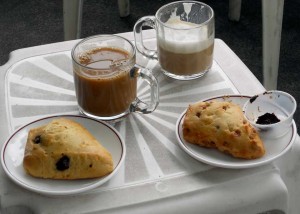 The owner told me all about the woman who originally owned the house before he bought it and converted it into a coffee shop. He said he found wood in the attic that he made the coffee bar out of, and he assured us that no bike parked at the coffee shop has ever been messed with. I love it when people talk to me like this. It feels like such a privilege to me when people share a part of their story. Plus I just plain find these kind of stories about places and people darn interesting.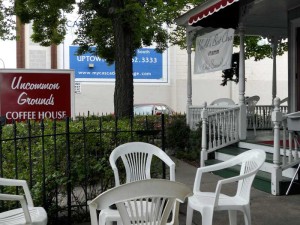 After re-entergizing, we rode back to the Greenway until we got to Lake of the Isles.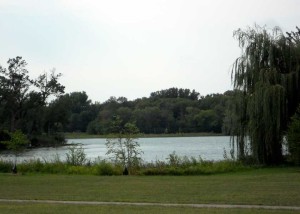 There are amazing houses around the chain of lakes.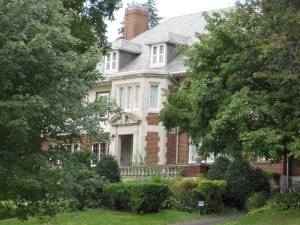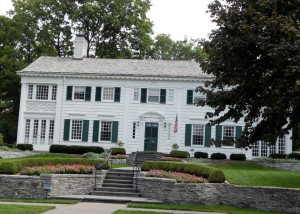 I loved the horse sculpture at this one. I wonder if it was one of Heather Jansch's driftwood sculptures. I'm not sure the pink flamingo by the horse and on the roof of the house quite fit the decor.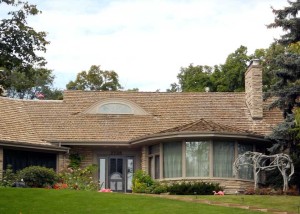 After riding around Lake of the Isles, we started riding around Lake Calhoun. But it wasn't long before I was getting hungry and thirsty again. Did I mention it was in the 90s?


I spotted a Whole Foods, where we stopped for sandwiches and beverages. Have you ever tried this "Unpeeled" stuff? Full of probiotics, enzymes, kombucha green tea (don't ask me), cold-pressed fresh crushed raw ingredients and barrel aged. All I know is that it tasted good with my chicken sandwich.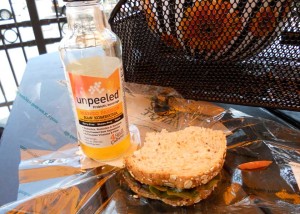 Back to the lakes and more circling before starting back on the Greenway. We were almost back at my truck but I had to stop for a Sebastion Joe's ice cream cone at the Freewheel bike center. The pavarotti flavor was scrumptious. I'm not sure what it was but it tasted like butterscotch with chocolate chips to me.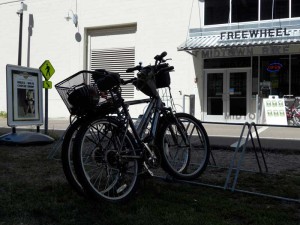 Of course, after the ice cream cone, I felt I needed to bike further so we rode to the other end of the Greenway and went a ways on the West River Parkway before turning around and heading back to the truck.
There were a couple long uphill climbs on the return trip and the gusts of wind about knocked me sideways. By the time we reached the truck, my face felt like it was on fire, but boy, I had fun!
However I was covered with a lovely, fine layer of grit from what the wind threw at me. It felt pretty good to wash it off. I suppose a shower would have done a better job, but a soak in the tub sounded so much better. Besides, I hadn't tried out the jacuzzi since I moved in. The bath salts helped soothe some soreness from the bike climbs and a couple bruises from my one spill. I got a little too close to the curb.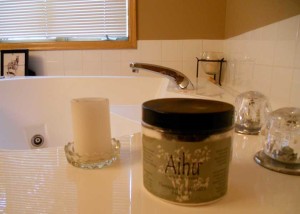 I'd forgotten how much I love exploring places by bike. I don't plan on forgetting again.
p.s. I saw a young buck in my back yard this morning. He was small but had a couple branches to his horns so I'm guessing he was maybe two. Between the magic monarchs on Saturday and the buck sighting this morning, I'm feeling four leaf clover lucky indeed.