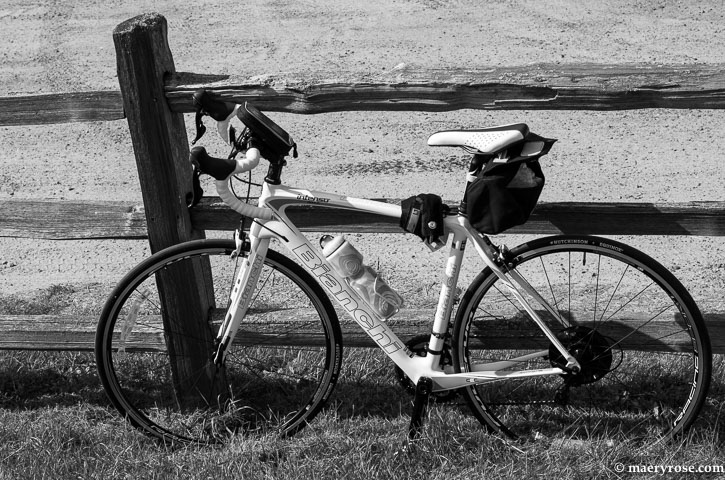 One of the unexpected benefits of bicycling is that it is a great way to connect with people. I'm not talking about clubs or group rides, although I'm sure those are fun too. But what I appreciate is the day-to-day way that bicycles open up conversations.
As an introvert, I like talking to people but I don't feel very comfortable doing so and struggle with what goes between "Hi" and "Bye." But when people see you with your bike or carrying a helmet, there's a sort of camaraderie and sense of community that is quickly established. People smile more when they are talking cycling.
Now not everyone loves bicycles. There are plenty of drivers that don't. I hear people complain about the traffic lanes and parking spaces they feel they've lost access to because of new bike paths and public transportation infrastructure that's being added in the Twin Cities. These people seem to lose sight of  the gain of having less cars on the road and if the trend continues, hopefully there will be an even bigger drop in automobile traffic and congestion over time.
I also realize there is some rudeness and competitiveness that occurs in the cycling community. I haven't run into it very much myself. The experiences I've had are mostly positive. I've felt like I've seen the best side of humanity on my bike with the "Isn't it a beautiful day for a bike ride!" greetings, the help I received when I first started riding the train with my bike, and the conversations I've had with people about the type of riding they do and their favorite places to ride. I've experienced kindness, helpfulness, and expressions of pure joy.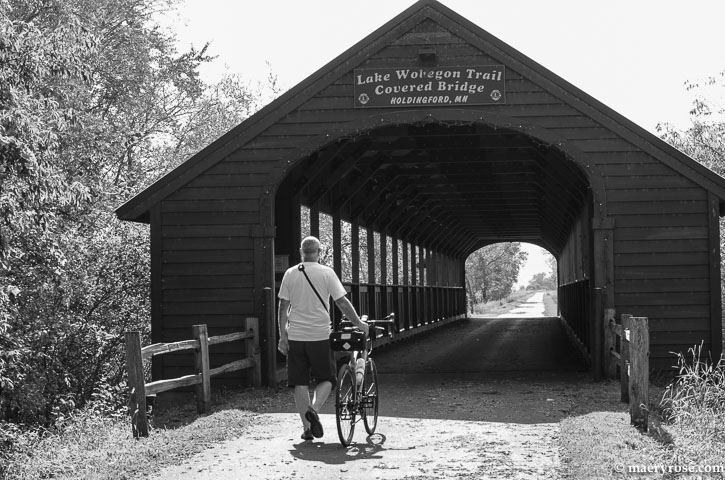 I wish there could be more moments like that during the off-bike majority of my day. Feeling the contrast of the glow-moments of bicycling  to my more frequent brain exploding work stress may be why my once-in-a-while riding to commute, run errands, and explore trails with friends is continually evolving and expanding.
I've never owned more than one bike at time. With the amount of bike riding I generally have done, it wasn't justifiable to me.
I love my Neko hybrid because she can do it all.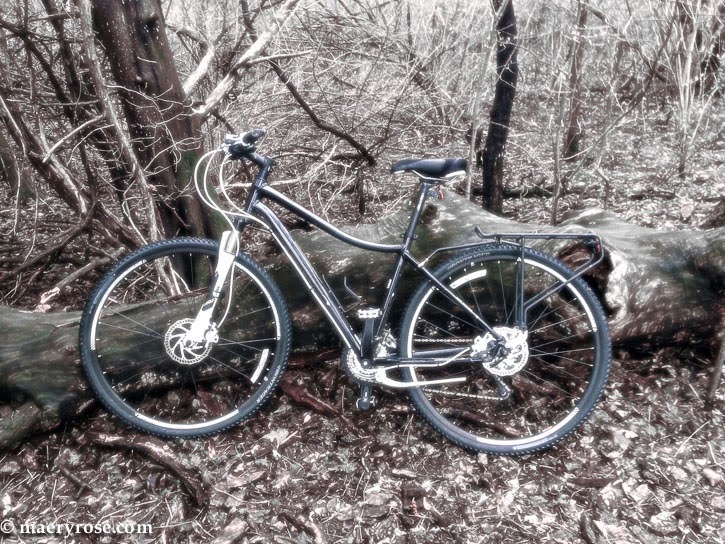 She is a generalist, like I am in my job. She's useful in most situations. She just can't do things as well as other bikes specifically geared for a specialized activity, like mountain biking or riding really fast. But I was happy with her skills and needed no other until…
I started reading a book called "Every Woman's Guide to Cycling" by Selene Yeager. And read about the woman in her early 50's who was trying to get in shape and started out doing indoor cycling, progressed to Saturday morning rides to the coffee shop, cycling vacations and century rides. And ended up to be a cycling instructor and began racing, and won a gold medal in a state championship race.
Race?! Okay, I may never be ready for that but I did start thinking about wanting to "train" to increase my strength and endurance, while having fun at the same time. And I wanted to work up to being able to take a bike vacation with maybe 100 miles between hotel stays.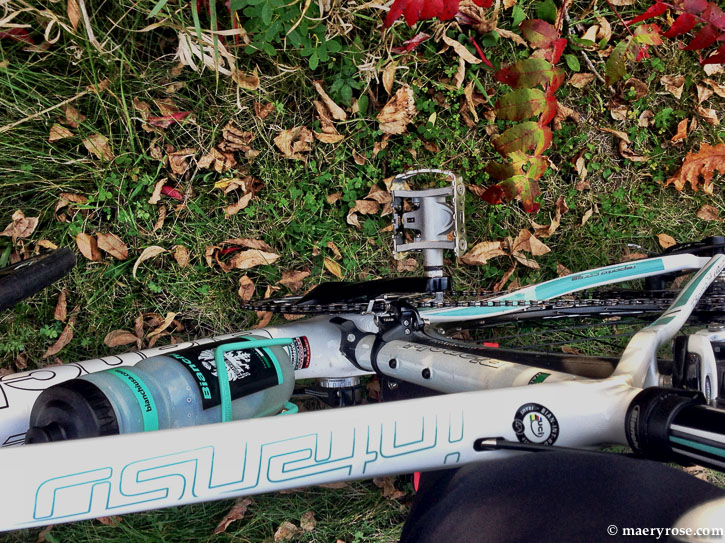 My curiosity piqued, Steve and I decided to go to a couple bike stores to just "look" and try out a variety of kinds and brands of road bikes. At our first stop, I didn't like the bike I tried out and there weren't very many other options so we moved on to the next bike shop.
As we walked towards its entrance, we got sidelined by a rack of fat tire bikes out front that were on sale because they were used trade-ins or last year's models. I tried out three of them.
I'm not sure what it is about fat tire bikes but they make me feel like a goofy kid again. They are just plain fun. But I wasn't there to buy a fat tire bike so we moved on to the road bikes.
Steve and I first tried out a Giant road bike that fit our desire to have faster bikes that were also built to carry gear for touring. The bike was better than the bike I tried at the first store, but still didn't feel like a good fit for me.
Then the bike specialist pulled down a Bianchi Intenso Dama road bike. When I zoomed past Steve and the bike specialist on her, I'm pretty sure the huge grin on my face said it all.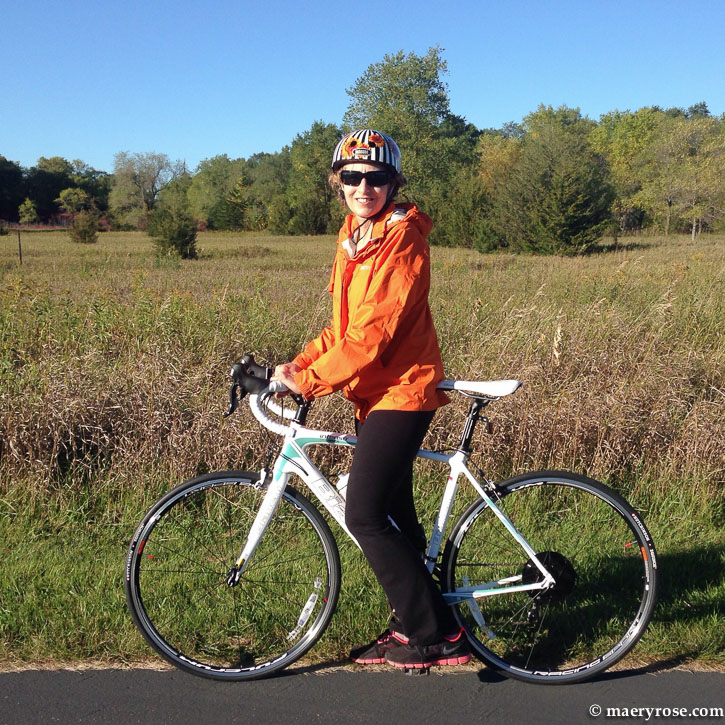 I had discovered that sensible, utilitarian Maery likes to ZOOM ZOOM!
Never mind that the bike couldn't carry much more than just me, it was a pure joy to ride.
Neko will be happy to know that buying a very light road bike means that she, with some less nubby tires, will be my touring bike, along with her usual job of being my commuter and errand bike.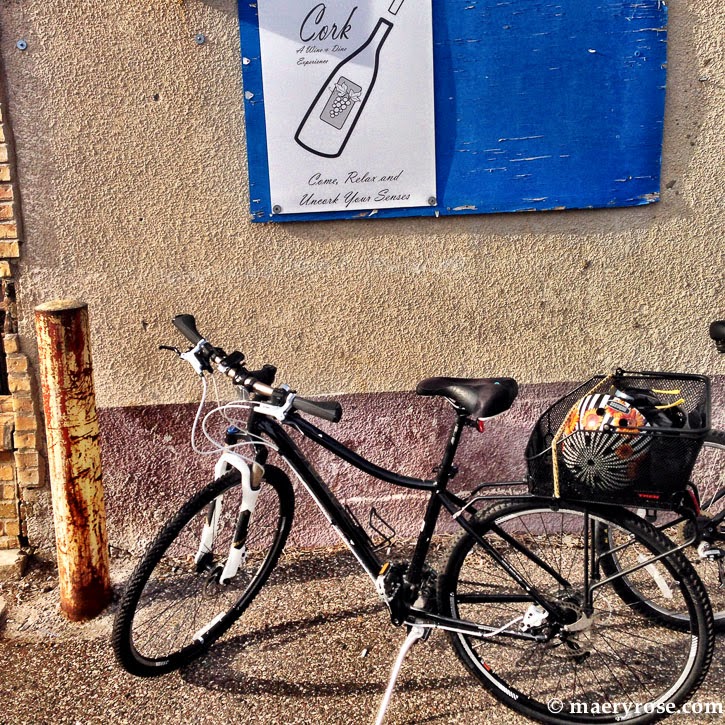 Last weekend, Steve and I discovered the West Soo Line Trail where we tried riding 41 miles. On the way we passed through Holdingford and discovered some cool metal artwork.
We'll keep working toward being able to ride 100 miles. And to help me keep working out all winter, one of those used fat tire books did manage to sneak home with me too. But more about that on another (perhaps snowy) day.