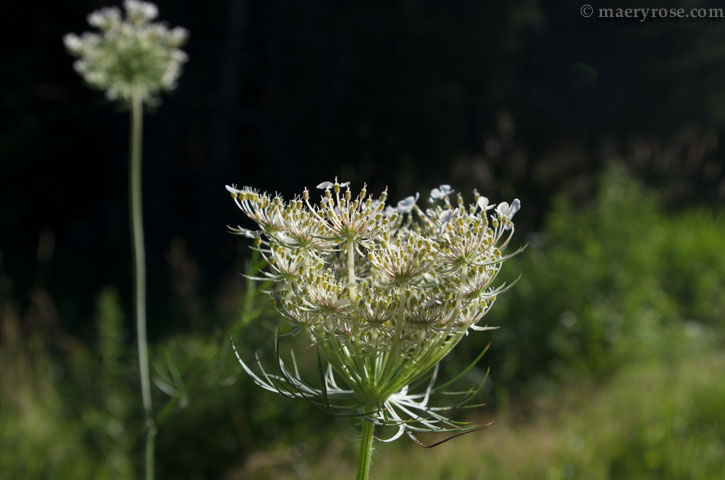 Monday, July 30, 2013
The Madeline Island Ferry was just about to draw up its ramp when I pulled up to the loading zone. Anything bigger than my Mini Cooper would have never fit into the ferry's remaining space, where I squeezed in between two other cars.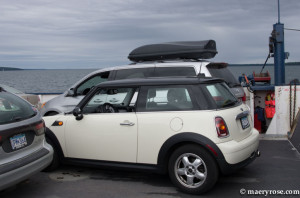 It was only a short twenty minute ride across the choppy waves of Lake Superior to my destination. I watched Bayfield fade into the distance, saw another Ferry heading the other direction, went past a fishing boat that was being trailed by a cloud of hungry, squawking seagulls, and watched the island draw near.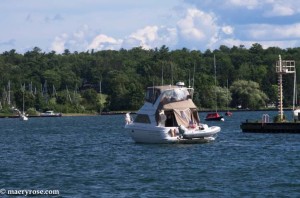 When I arrived at Madeline Island School of the Arts, I signed in, got my key, was issued a flashlight (not much light to see by at night), pulled up to my cabin and unloaded my things. The cabin appeared to be brand new and smelled of cedar.
I transferred four bottles of beer and a few apples that I'd brought along into the room's mini-frig, hung up my clothes, and set up my computer to see how good the Wifi connection was.
I'd just sat down in a chair next to a table when I heard the door open and my roommate peered in to say hello. We have our own rooms with bed, table, chair, and armoire, but we share a bathroom and shower. When we walk out of our bedroom, we enter an area where there are two sinks, a mini-frig, microwave and a mini-coffee maker. I quickly removed two of my beers from the frig so my roommate had room for some of her things.
We headed over to the red barn where there was a welcoming supply of wine, cheese, crackers, and fruit for the students that will be on site for the next five days. There are three classes going on at MISE – the writing class I'm in, a batik class, and a drawing class. There's a good mix of people who have been to a class on the island before and those of us who are first timers.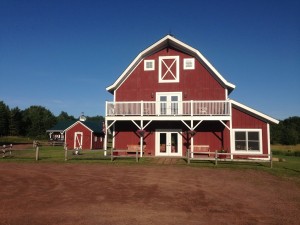 But now, it is morning and I am on my first mug of coffee made in the room's mini-coffee maker. Do these in-room coffee makers and the mugs standing alongside them ever get washed? How many germs am I drinking?
Oh, never mind. I don't care! I'm here! My first full day at Madeline Island! My first day of class!
I'm looking out my window at a meadow, which is surrounded by a wall of pines and birch trees. A few people are walking past me, heading towards the big red barn where the dining area is located. The writing class is in the upstairs area of the barn, a big open room with a square of facing tables, a coffee maker, and a jar brimming with homemade chocolate chip cookies. I've been told there are a thousand cookies that were made to fuel our creativity for the week. I wonder if that will truly be enough.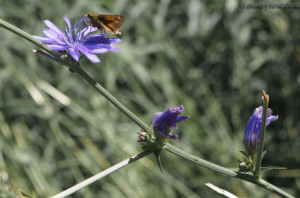 We were told breakfast would be available from 7:30 to 9:00. Could coffee perhaps be ready earlier? If there's no hot coffee, it's not worth the trip down the lane to the barn. Decisions, decisions…
I hear my roommate getting up. I closed my bedroom door to give her some privacy while she got herself ready. But wait! She just walked out the door! We were going to go for a walk, but she must not have wanted to disturb me. Shoot!
Oh, well, I still have more reading I'd like to do before heading out of my room. I'll have enough time to eat breakfast and go for a short walk on my own.
As I flip through the files I've brought with me, wondering where I should start. My Muse opens one eye, debates whether she'd like a bit more snooze time, then thinks better of it. She is tapping lightly on my shoulder, then more insistently, urging me to go outside.
I close my book, push my feet into my shoes, pack my computer, notebook, pens and reading materials into my backpack and step out the door, ready to write.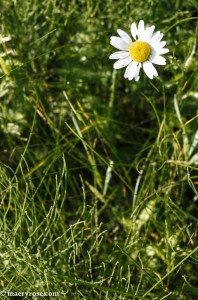 This is my first in a week long series of posts on my experiences at the Madeline Island School of the Arts (MISE).