I went to a rodeo last night with one of my Dad's friends (AU), his wife (MM), and a few other friends and family members. We had to take shelter a few times because of rain, which unfortunately, never made its way to my house, where the grass looks like this now: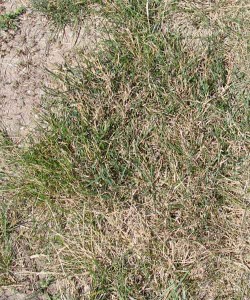 M
y attempts at getting action rodeo shots failed miserably. Is it possible for a camera to wear out? It refuses to focus sometimes and takes forever to actually take the photo after I've pressed the button, which means I miss a lot of my shots. I tried a couple different settings, but nothing helped, so here's what I ended up with:
Pick up riders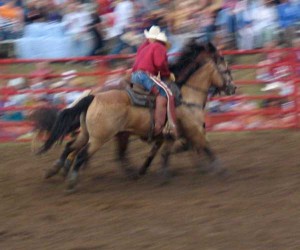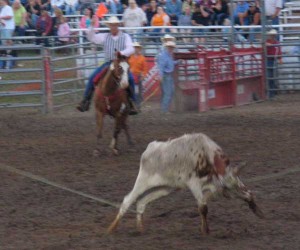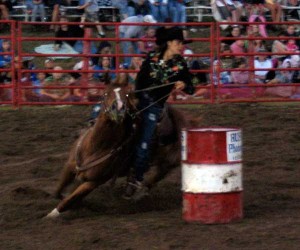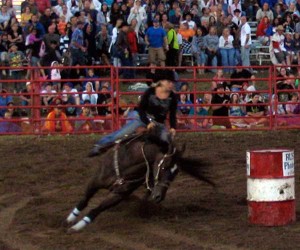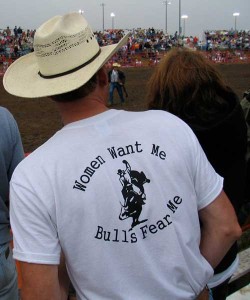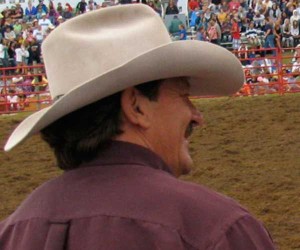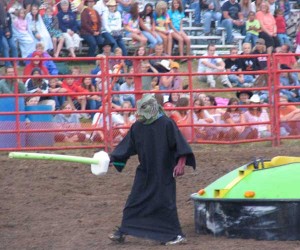 Sunset (I like this photo)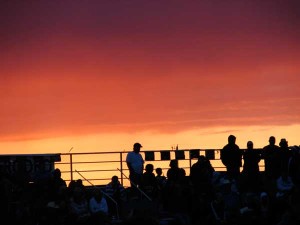 After the rodeo, there was a dance. The Killer Hayseeds were supposed to play but the bass player died suddenly, so High Noon played instead. AU's sister and her husband were doing some fancy swing dance thing to the music. They were fun to watch.
There were no fireworks this year because of city budget cuts. What's new… So we went back to AU's and MM's and sat around a bon fire shooting the bull.
Believe me, when you get a couple cowboy's together, there are always lots of stories. I love hearing AU talk about the competitions he and my Dad rode in, even if I have heard most of the stories before. They seem to get a little more outlandish with each repetition.