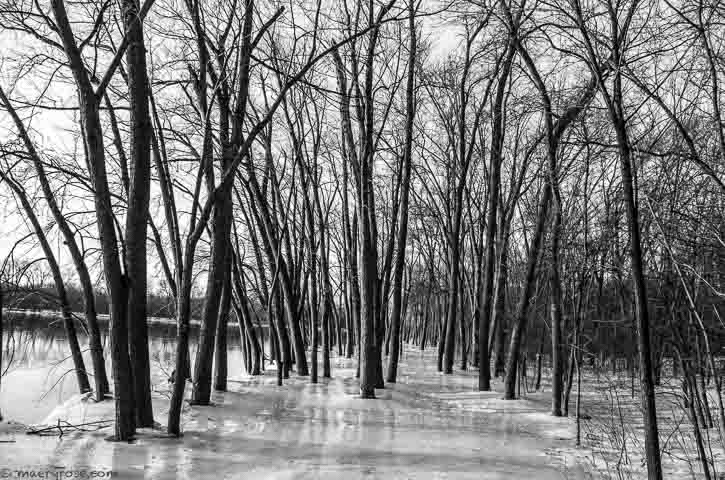 The ice queen was born during an avalanche of sorts. Of course, all the trouble began with a war. There was a difference of opinion. It's hard to remember what it was all about. It was so long ago.
People chose their sides. Walls were built. The people the queen loved the very most left for the other side of the wall. She didn't understand why, but it didn't matter. Nothing she said or did would stop them.
The queen pushed on, but one day she broke her favorite coffee mug, her cat disappeared and her magic wand ran out of battery power and she couldn't find any AA batteries in the castle. The queen slid down to the floor, the contents of her junk drawer scattered around her and she began to cry. She kept crying and crying until a creek began to run through the castle. She still kept crying until the creek became a river and the river began to rage and the queen's furniture and clothing and kitchen appliances were carried away in the flood.
And still she kept crying. If anything she cried harder. And she'd been crying so long that summer had turned to fall and then into winter and her tears became snowflakes and ice. The queen stopped her wailing for a moment when she heard a loud rumbling, followed by groans and creaking and crashing.
Continue reading